When I live in the United States, and approximately one month passes, I want to eat Japanese foods so badly.There is even the person eating only Japanese foods.The difference in food culture is big for a person living abroad.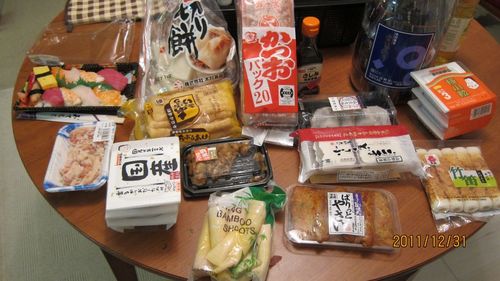 However, the materials for Japanese foods can prepare anything in San Jose.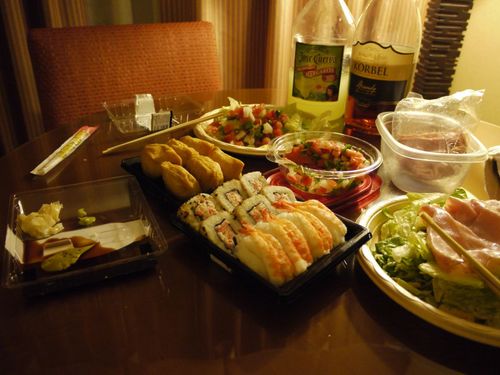 The sushi to buy in a supermarket is different in something.Sticky rice is used, and laver is wound up inside.No good!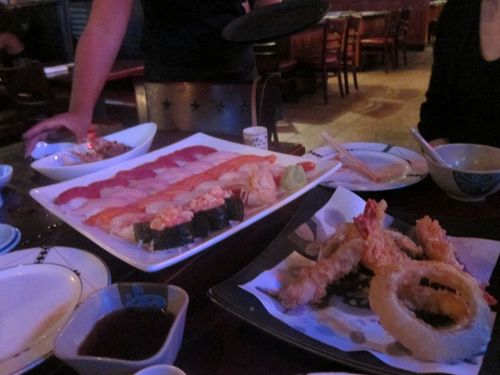 The dish which a Japanese cook cooks is delicious fantastically.I could eat delicious sushi in the inland city such as Memphis.The Japanese foods take root in the American society as high-grade dish.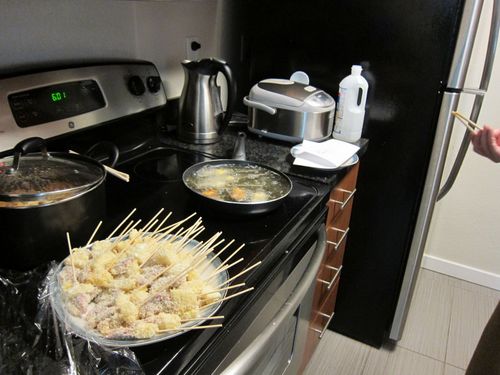 When I get tired of eating out, finally I challenge for cooking food for myself.The Japanese representative dish, the spitted cutlet cooked by a co-worker. I felt that homesickness came.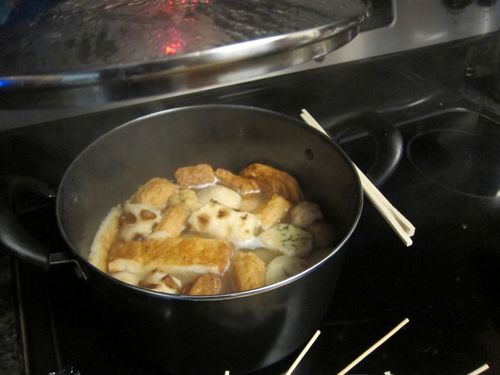 The oden is a dish necessary in winter.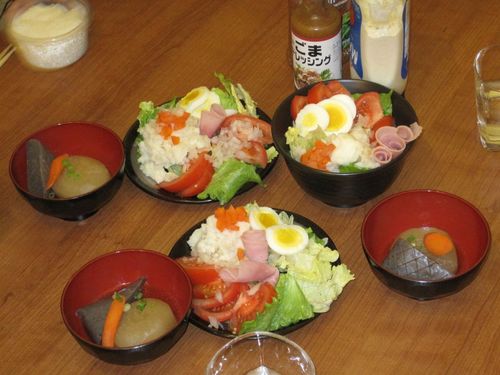 Only a Japanese will understand the taste of the Japanese radish which the taste soaked into.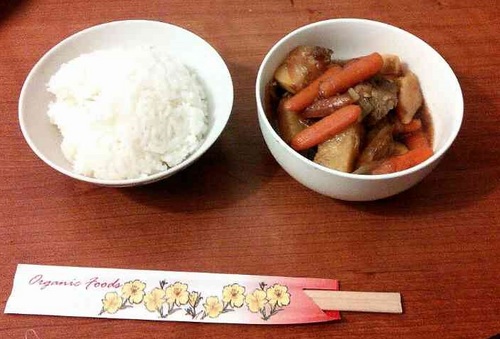 This is Nikujaga to be able to easily cook relatively.I made it with a potato and beef from the United States.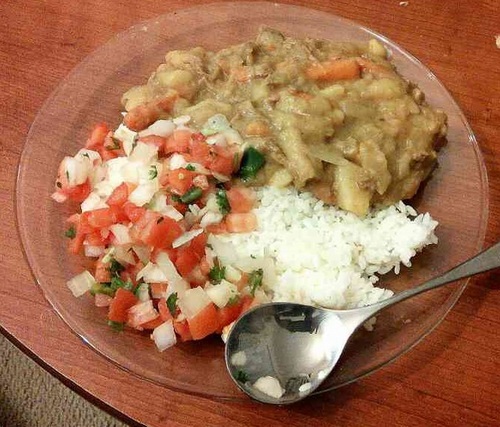 The curry - rice are one of the dishes which a Japanese likes most.Why is the color of the curry is not good?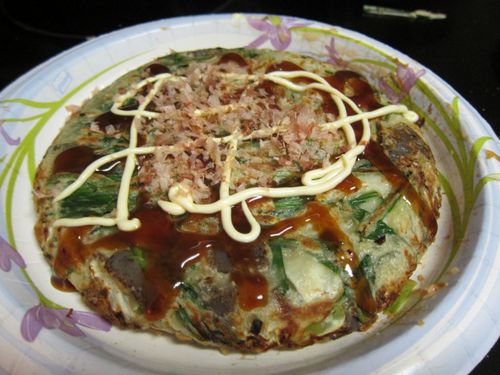 I love the okonomiyaki, too.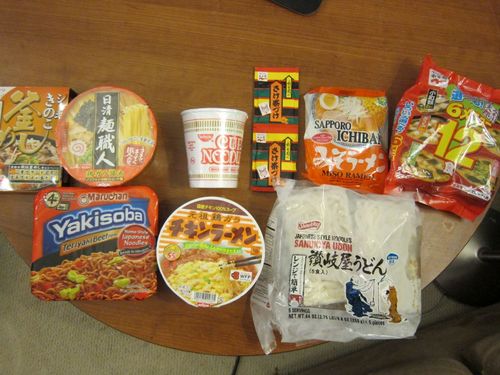 However, I sometimes want to eat convenience food intensely.The Japanese cap ramen were liked by a world person and I heard that it saved the life of people of the world.