In this trip, I visited Kings Canyon where a giant sequoia and ravine are famous.
Here is the entrance of the King canyon national park connected to Sequoia National Park.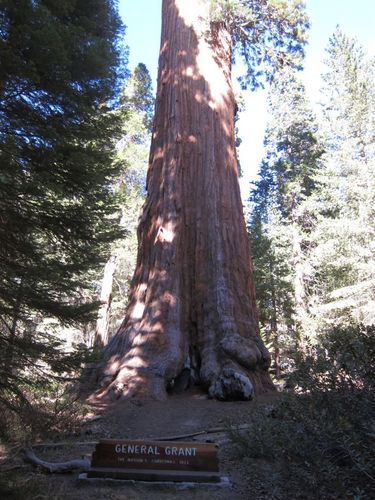 Because General Grant tree is too tall, I can not take a picture as one piece of photograph.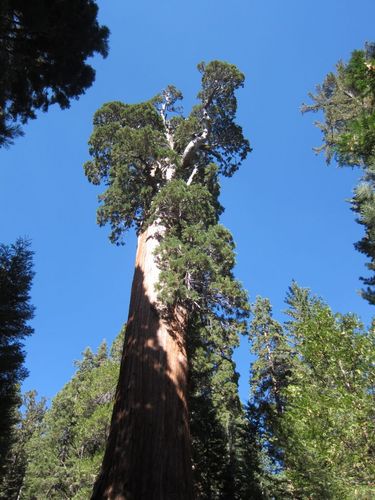 This tree is considered to be 82m in height, 12m in diameter of the trunk, 1,700 years old. named in 1867 after Ulysses S. Grant, Union Army general and the 18th President of the United States. On March 29, 1956, President Dwight D. Eisenhower declared the tree a "National Shrine", a memorial to those who died in war.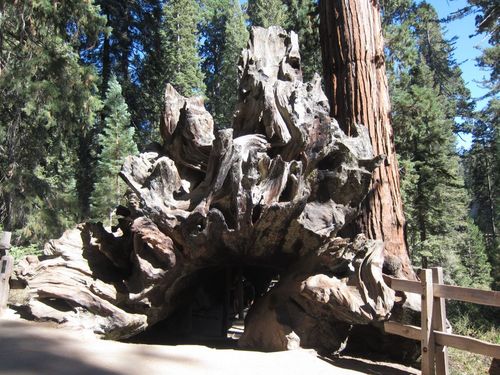 The plate is written "Life after death" Even after they fall, sequoias endure. These trees resist decay, sometime lasting for hundreds or even thousands of years on the forest floor.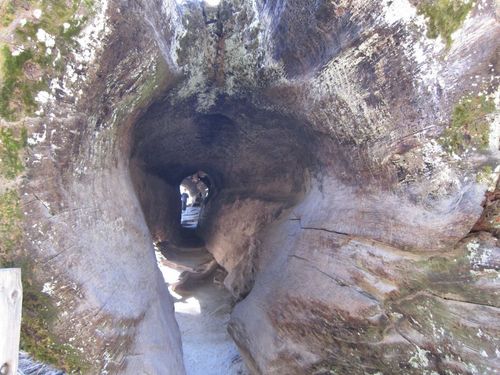 In fact, the tunnel made of these trees hardly changes with the figure of the photograph 100 years ago.
It is said that the giant sequoia has the tree living for nearly 4,000 years. The Japanese Yaku cedar is beyond 3,000 years old, too. Why are these plants longevity? The giant sequoia grows on the land where 2,000m is high in altitude. The oxygen density is low, and it does not rain hardly in the summertime. The Yaku cedar grows on the land with a little nourishment of the rocky place. Speaking of the common point of both,survival environment is not good at all, and, it means that growth rate is slow. Will this apply to a human being?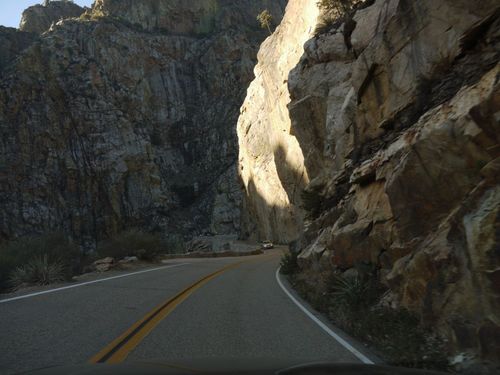 Approximately 50 miles of thrilling roads passing through deep ravine follow.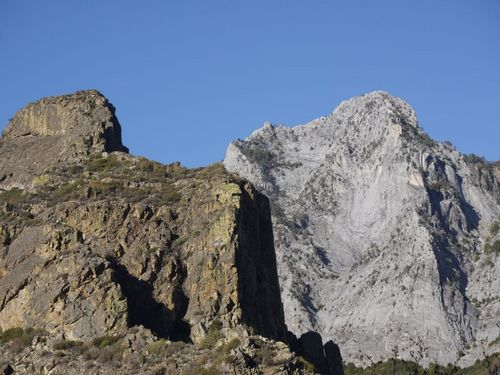 Scenery varying in a color of the bave rock appears in sequence.
The rocky mountain sharpened in the glacier makes a characteristic shape.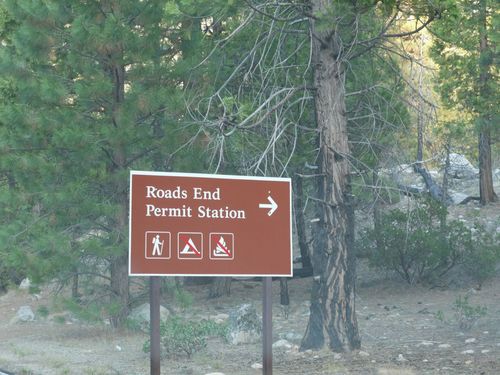 The Kings Canyon Scenic Byway is internationally significant for its unique scenic and geologic displays. Highway 180 is a showcase of nature's wonderland.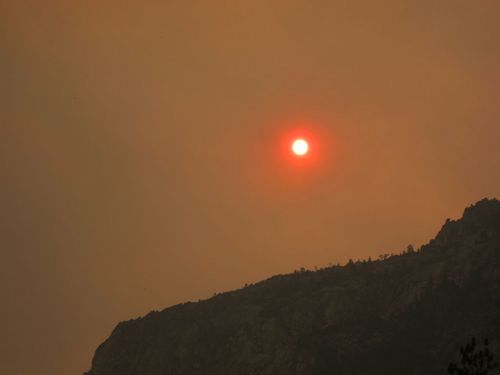 I went to Yosemite on the next day. The atmosphere was strange when I approached the valley. It is a forest fire. It was smoky and the sun was a strange color, too.
That was the first experience for me in ten times of visits.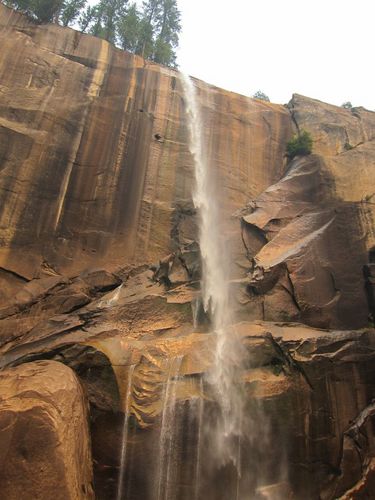 Because the route to the Mono Lake was closed by a forest fire, I decided to go to watch Vernal Fall. There was a little quantity of water for a dry season. So I was able to approach to near the basin of a waterfall.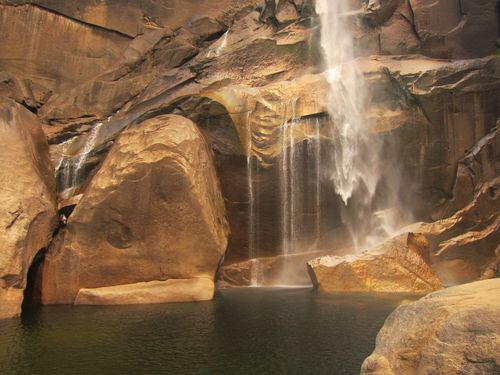 The basin of a waterfall was cool, and the rock which shined in gold was mysterious.