San Jose is the happy land which serve dishes of the world. It is the introduction of meat dishes this time. I do not eat only meat all the time, please don't misunderstanding.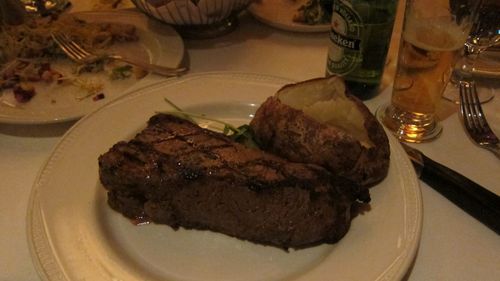 This is the steakhouse of Las Vegas where I jumped into immediately. The chef grilled 12 ounces of meat because 10 ounces of meat was sellouts. I did not know how many grams 1 ounce weighed then.
There is very much quantity of the meat, but is delicious. The waitress cuts fried meat with scissors in front.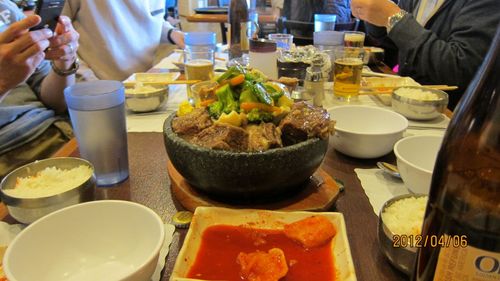 Pad soup of the Korean restaurant. Size of the meat is not ordinary.
This is a state of the dinner only for men in the mountain hut.
How to eat is rough! There are men who eat before meat discolors.