A man likes the exploration at any age. Interest is aroused by potholing in particular.I visited Pinnacles national park in the 2-hour place by car from San Jose.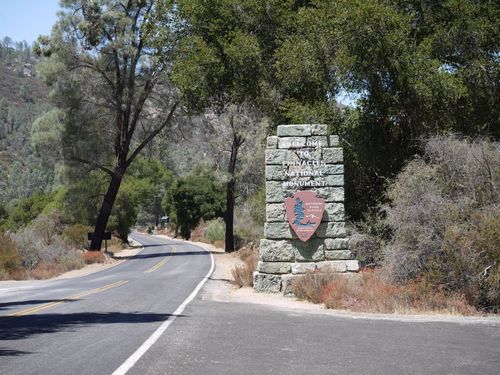 The entrance gate of the park. The national park is charged.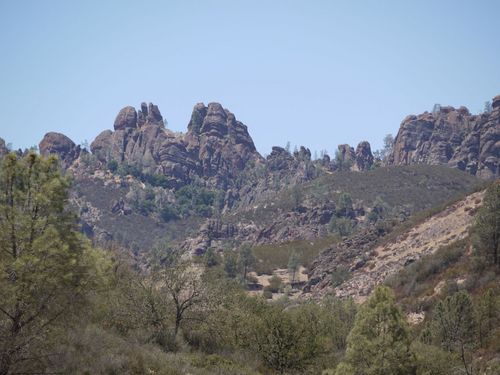 I walked the trail among strangely shaped rocks for about one hour. I did not get tired of a trail while I watch a mountain of the strange form.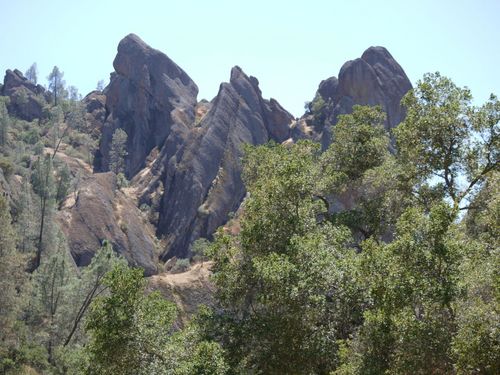 Pinnacles National Park, located near the San Andreas Fault along the boundary of the Pacific Plate and the North American Plate, is an excellent example of tectonic plate movement. The Pinnacles Rocks are believed to be part of the Neenach Volcano that occurred 23 million years ago near present-day Lancaster, California, some 195 miles (314 km) southeast. The giant San Andreas Fault split the volcano and the Pacific Plate crept north, carrying the Pinnacles. The work of water and wind on these erodible volcanic rocks has formed the unusual rock structures seen today.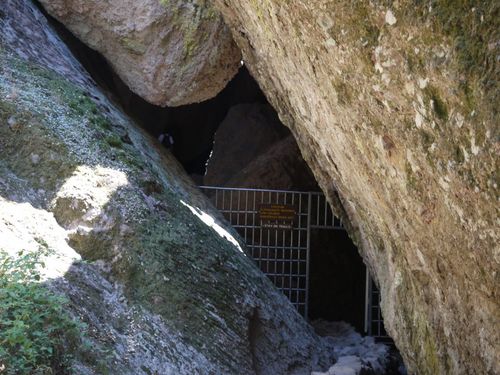 The entrance of the cave appeared in front suddenly when I walked for about one hour.The cave is called Balconies cove.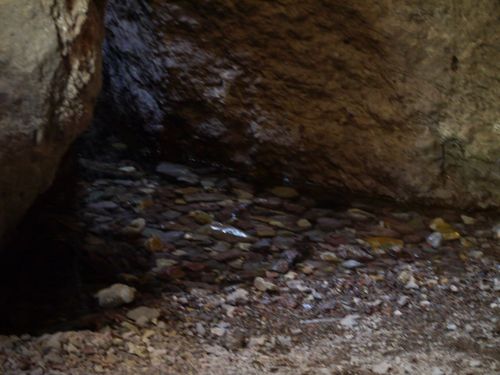 There was very cool when I entered inside at once. It is thought that it is result of groundwater springing out. I washed my sweaty dirty face with the cold water.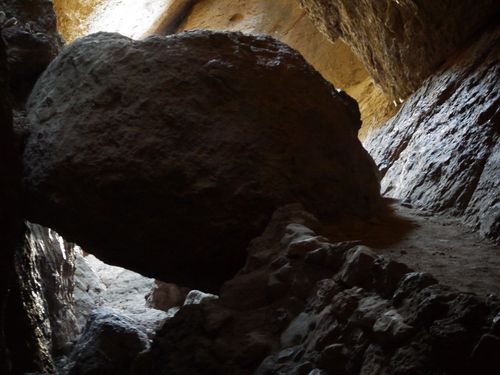 In the cave, there are wide place that is easy to walk and the narrow place. There are a bright place and a completely dark place. I cannot go ahead before at the place that is dark if there is not a light.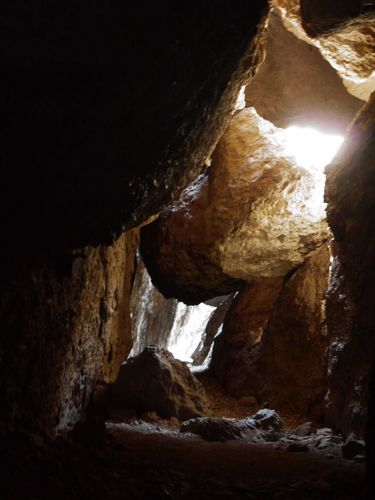 I bend forward to pass through the big rock or through narrow places.Very thrilling!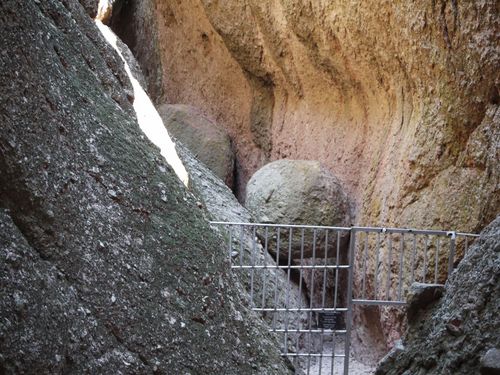 I reminded of movie one scene of "Lost Arc".(The adventures of indiana Jones)
Balconies coves are talus caves created by huge boulders that formed a roof over a narrow canyon.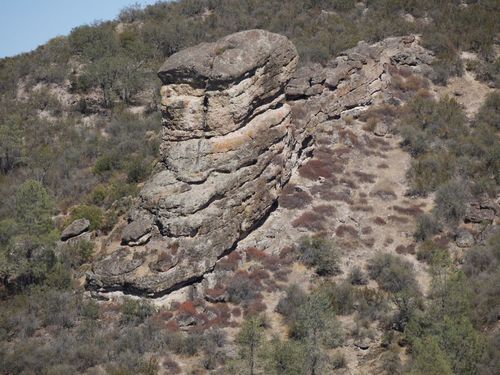 Boots-shaped rock rolls to the hillside. Who wear this boots? How would this rock be made?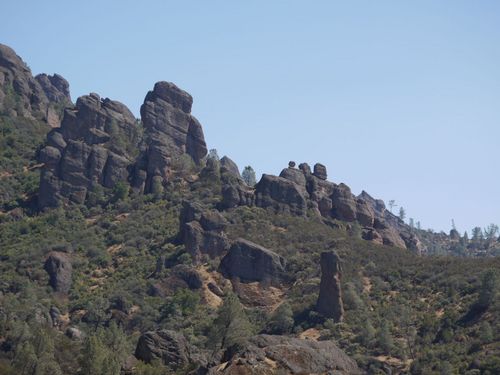 Rocks of the form such as the Japanese Kokeshi doll saw me off.