Monterey in summer is filled with bright sunlight. I went round this towns with my daughter by bicycle.She hates a sunburn, but I like it. It's off the subject but the preference of the Japanese woman seems to be slightly abnormal. For example, they love slim bodies below the average, and abnormal hatred for the sunburn. In this ground where races of the world gather, how do people see it?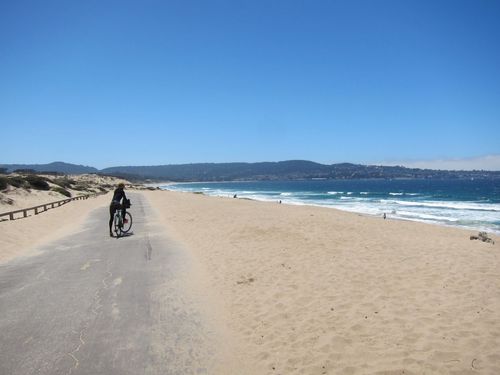 In this warm ground among the blue seas, the people seem to enjoy the life as they are.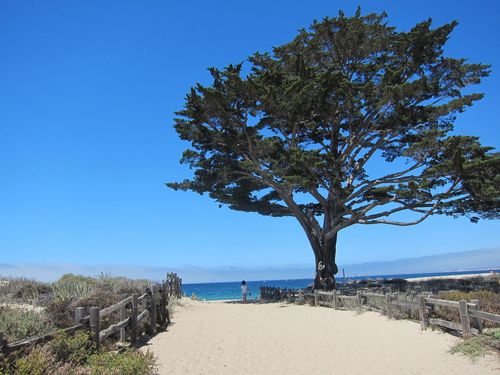 Here is foreign scenery obviously, but I feel nostalgia . Here is one of my favorite places in this town.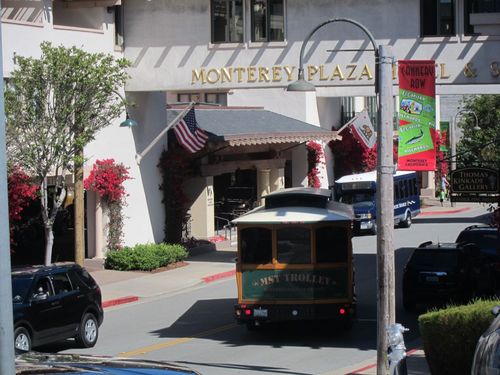 The downtown overflows in a Mexican atmosphere.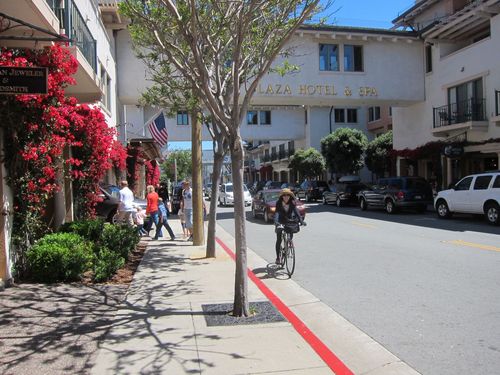 The look of the town among flowers is pretty and stylish.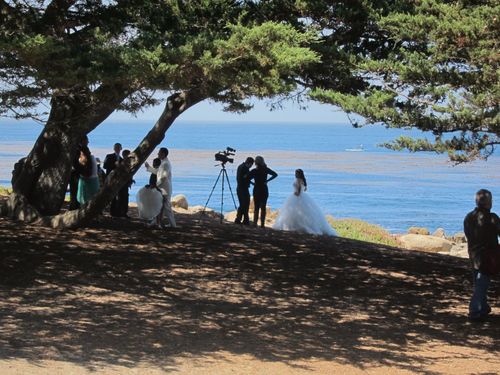 The wedding ceremony of local people was held backed by the beautiful shoreline.My daughter cried unintentionally; such "I also want the wedding ceremony like this!"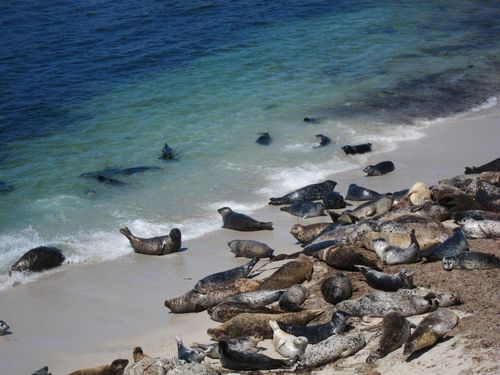 A seal did a wedding ceremony at the neighboring shore. No, be having a nap?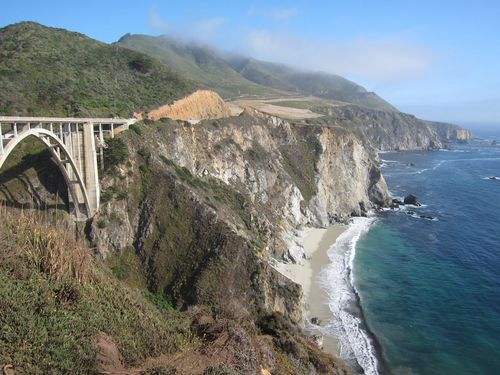 We drove route 1 after this.I came here many times, but the scene here does not get tired in me.