It was the first time that I visit here in summer. In this summer, the heat wave attacked the southwestern part of US. However, summer Grand Canyon was mysterious without changing.
I heared to invite me to from the bottom of the earth carved like a sculpture.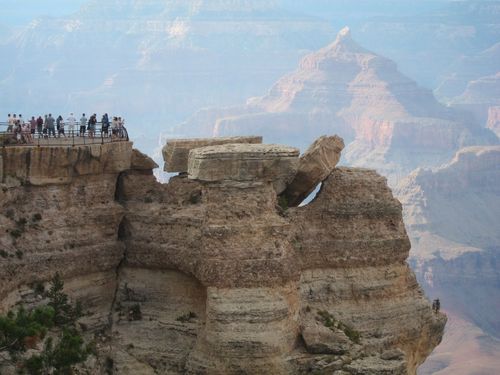 Many people gathered at the Mather point.Here is always a popular view spot.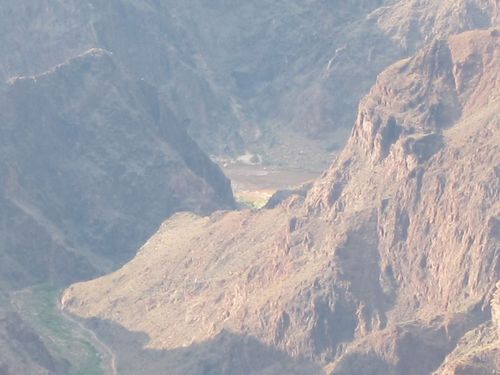 I saw the surface of the Colorado river subtly. It was dark brown in the summer,though it was green in winter.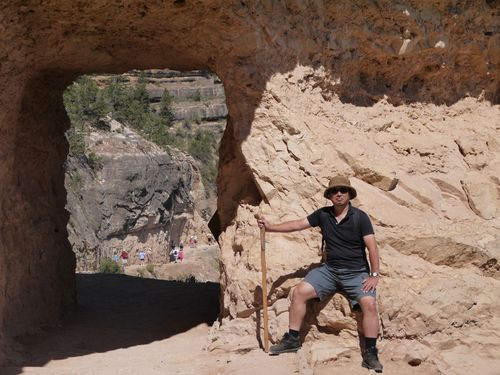 I challenged Bright Angel Trail this time also. In the summertime, it is the fight with heat and thirst. I get tired in comparison with the winter.Becouse the temperature exceeded 100℉, and the wind was very dry.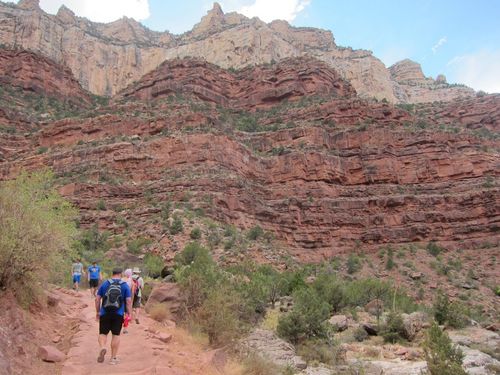 It was interesting that the color of the stratum changes as I went down in the bottom of the earth.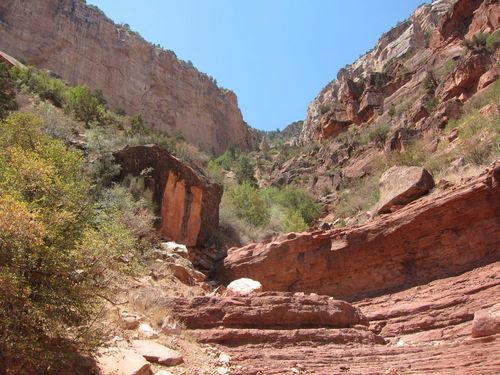 The sense falling in the bottom of the earth recalled me to an SF film.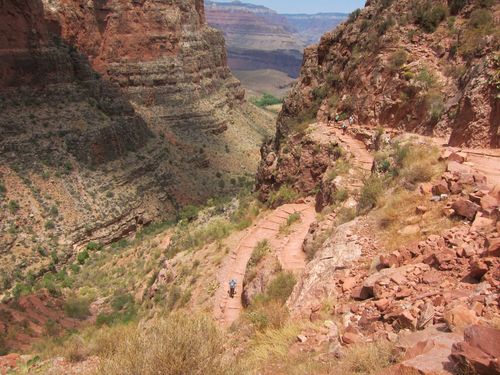 The way to the Indian garden was steep.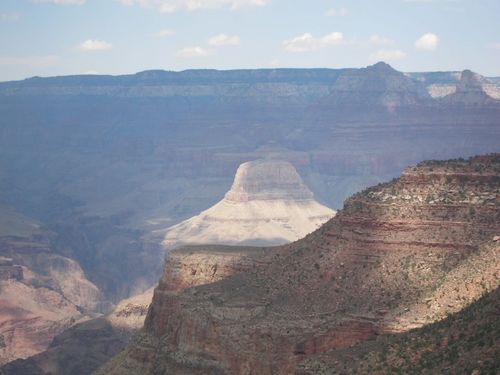 The weather of Grand Canyon was variable. It was clouded suddenly, and thunder roared in the valley, and a shower fell and also light shined.I always could look fantastic scenery here.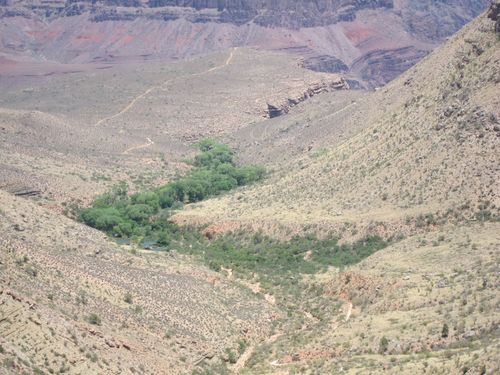 When I passed 3 Miles Rest Houses and went down a little, I saw an Indian garden. I wanted to go to this point, but unfortunately, in consideration of the physical strength of the return, I decided to return here.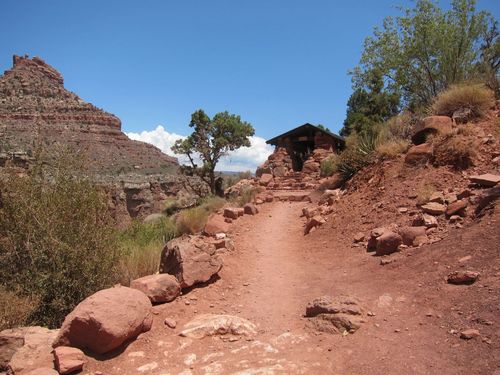 3 Miles Rest Houses. I could obtain enough water here and was saved very much.I was able to get water in here and 1.5 Miles Rest Houses.I drank water of 3L on that day.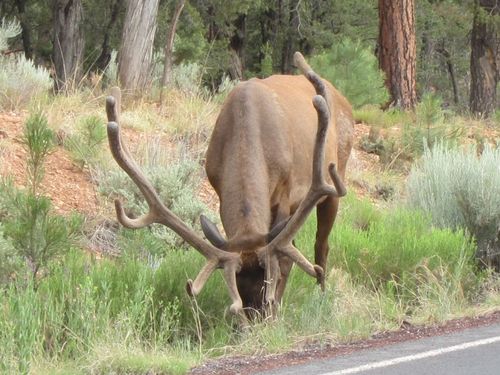 I have visited Grand Canyon four times, even so I watched the Mule deer having a so big corner for the first time.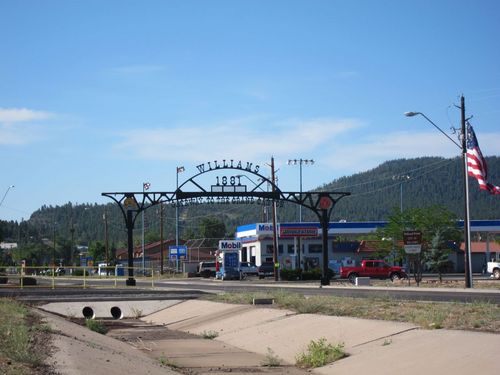 I decided to stay at Williams tonight. This town is the stage of the Route 66 here.This town is also the starting station of the train following the Grand Canyon.I must drive the whole course of 700mile tomorrow from here to San Jose.