日本語はこちら⇒
The surface of Lake Tahoe is incredibly deep blue.Whether the water is clear, or not.Whether the water temperature is low,or not.Whether the depth of the water is deep,or not.Whether the blue color of the sky appears in the surface of the lake or not.Perhaps they are all right. Because the water melted snow only runs downward to the Lake in 1,900m above sea level.

I decided to challenge going around Lake Tahoe by bicycle. That was the heart's desire. There are 72 miles (116km) in the total extension of this course, and there is the pitch difference in 300m.In consideration of my physical strength, I made the schedule of 2 days and 1 night.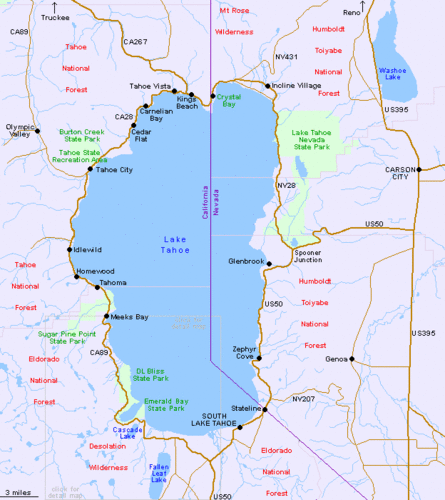 I planned to run in the mountains course of 40km from Homewood to South Lake Tahoe on the first day and planned to run remaining flat course of 76km on the second day.In the afternoon of the second day,I knew that it was a shallow thought.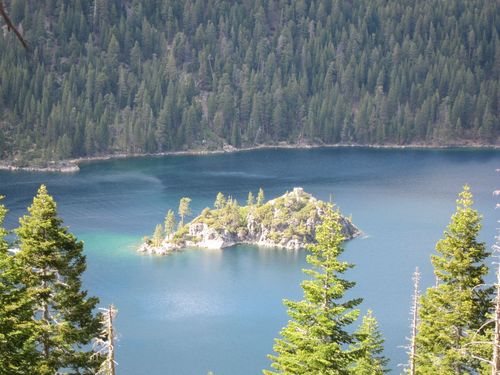 Emerald bay and small island where is only island in this lake.The small old site of castle is seen in the island.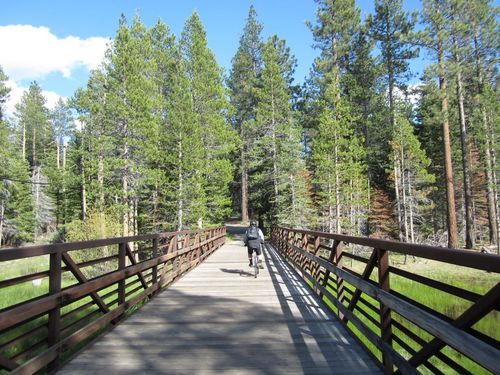 The cycle road was maitenance well.So confortable cycling was possible.
The second day,I started at 9:00 am.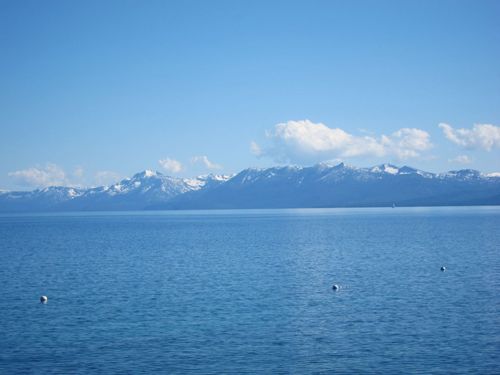 However, it is all an uphill road continued for 5miles from here to the Spooner junction.I went up it to Spooner Janction, an altitude of 300m.Then, I went down 5 miles instantly to Sand Habor. It was a very fine feeling.
It was already past 4:00 p.m., and a fret came out a little. My fatigue reaches the limit.